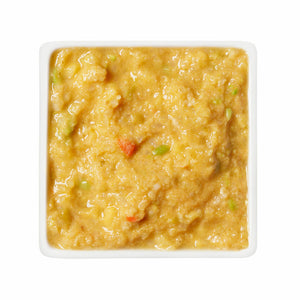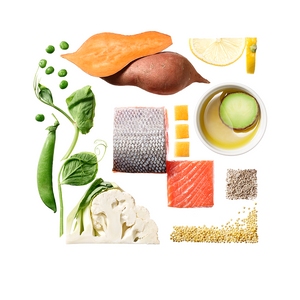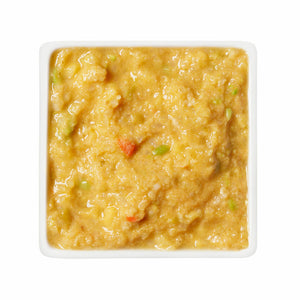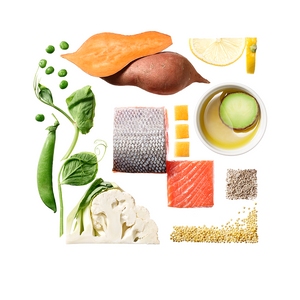 Salmon Mash
We make introducing salmon easy!  And REALLY TASTY. This meal is a nutrition superstar with omega-3's, healthy fats, fiber, protein, and several vitamins and minerals.  We combine Wild Alaska Sockeye Salmon with sweet potato, mango, peas, and cauliflower for a super-fresh, lightly sweet salmon "dish".   We add in quinoa, millet, avocado oil and chia for a good dose of extra nutrition.
4oz | organic puree
Get Started
Ingredients
Sweet Potato
Peas
Cauliflower
Mango
Wild Alaskan Salmon
Millet
Quinoa
Avocado Oil
Chia
Lemon
Benefits

allergen introduction

extra fiber

healthy fats

iron vitamin c

omega 3s
Nutritional Facts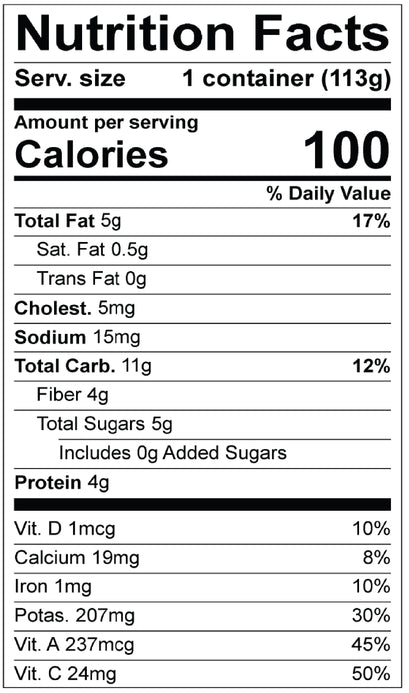 Mango*, sweet potato*, peas*, millet*, sustainably caught wild Alaskan sockeye salmon, lemon juice*, cauliflower*, quinoa*, avocado oil*,  chia*. Contains fish (salmon).
*organic