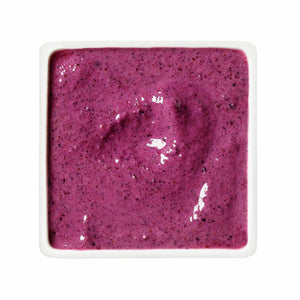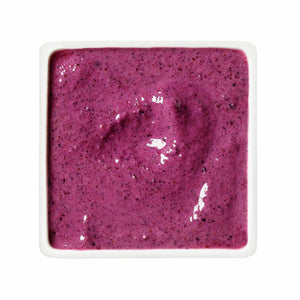 Blueberry Crush
We love this antioxidant-packed puree!  Vibrant cauliflower, zucchini, and blueberries come together with the creaminess of bananas and (our local fave!) Straus Family Creamery Whole Milk Plain Yogurt.  Quinoa adds a little fiber and protein to this bright blue blend. And a hint of beets and mint bring it all together.
4oz | organic puree
Get Started
Ingredients
Zucchini
Cauliflower
Beet
Blueberry
Banana
Whole Milk Yogurt
Quinoa
Mint
Benefits

allergen introduction

extra fiber

extra greens

healthy fats

herbs and spices

iron vitamin c

probiotics
Nutritional Facts
Zucchini*, cauliflower*, blueberries*, whole milk yogurt* (pasteurized whole milk*, sweet cream buttermilk*, living yogurt cultures [L. acidophilus, L. bulgaricus, S. thermophilus, bifidobacterium lactis]), quinoa*, banana*, beets*, water, lemon juice*, mint*. 
Contains milk.
*organic