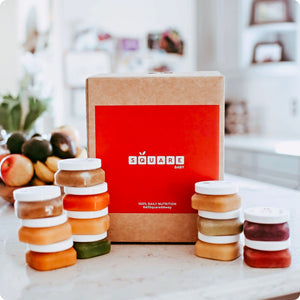 Our Nutrition Promise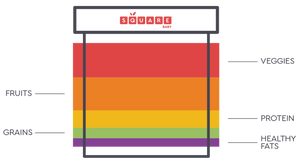 Balanced, Square Meals
Never fruit-heavy. Always nutrient-dense! Every meal is nutritionally balanced with veggies, fruit, whole grains, and various premium proteins. We also add healthy fats, herbs & spices for optimal nutrition and palate development. Our commitment to balanced meals means we have ½ the sugar and twice the protein & healthy fat as most pouches.
Heavy Metal Tested & Winning!
CLEAN. PURE. SCIENCE.
After rigorous, 3rd-party lab testing for heavy metals, plasticizers, pesticide residues, and over 400 other contaminants - we are proud to have earned the Purity Award!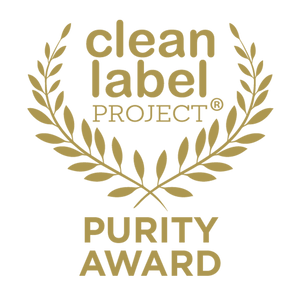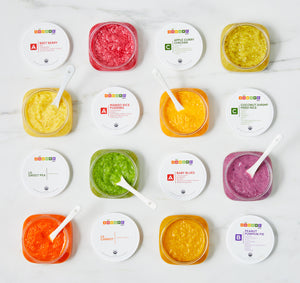 100% Daily Nutrition
Our Square Meal System™ is interchangeable and customizable -- meaning any 2 or 3 Square Meals (depending on age) per day offers 100% of baby's daily recommended servings of vegetables, fruit, whole grains, and protein based on USDA "Birth to 24" Guidelines.
Allergen Introduction
Research like the LEAP, PETIT and EAT studies show that introducing allergens as early as 4-6 months may help prevent food allergies. We are the only baby food company to offer an allergen introduction menu including 8 Top Allergens.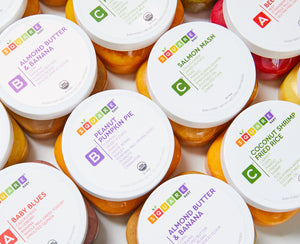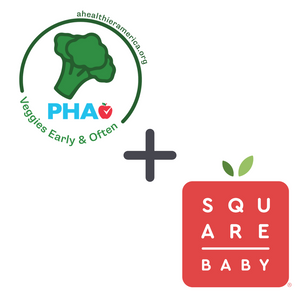 Partnership for a Healthier America
We are proud founding members of PHA's "Shaping Early Palates" initiative and integral in the development of the "Veggies Early & Often" campaign and logo.
In addition to 100% Daily Nutrition, we also commit to having more VEGGIES than any other food group in every meal.
While our Square Meals already met PHA's rigorous Veggie Icon criteria, we are excited to announce that we are doubling down on our commitment to raise the next generation of veggie-lovers and will offer meals that have even more veggie content than before.
We are also launching new "Simple Lil Meals" that are at least 75% vegetables. Perfect for baby's first bites!
LEARN MORE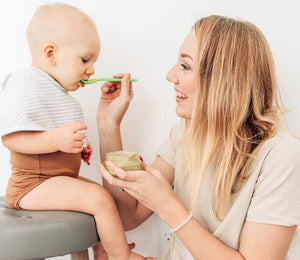 Certified Organic
We are proud to select the highest-quality ingredients from our fresh produce to our premium proteins and healthy fats.
All of our ingredients* are USDA certified organic.
*with the exception of our sustainably-caught, wild salmon and shrimp, which do not fall under USDA for organic certification.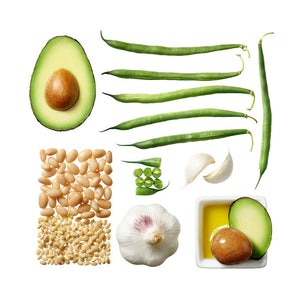 Highest Quality Ingredients
We proudly select our organic ingredients from the best farms and suppliers. We take great pride in always choosing nutrition, taste and quality over cost. Always. We partner with suppliers whose commitment to health, food safety, and sustainability match our own high standards.
Sustainability
The planet we leave behind for the next generation needs to be nurtured, preserved and respected.
That's why we choose ingredients that are USDA Certified Organic as well as Upcycled like our Renewal Mill Okara flour.
Our containers are recyclable, use recycled materials, and are free of BPA, phthalates, plasticizers, and fillers.
Our meals are shipped in recyclable boxes with 100% compostable insulation & dry ice (vs plastic cold packs).
We are constantly looking for the newest innovations in sustainability to bring your family the healthiest meals in the most sustainable way.