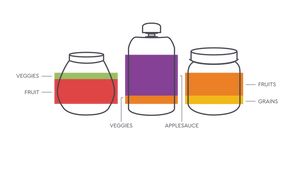 Fed Up
Fed up with all the fruit-heavy, sugar-laden baby foods masquerading as balanced meals, Katie Thomson, a Registered Dietitian with a Masters in Nutrition, and Kendall Glynn, a Certified Genetic Counselor with a Masters in Biophysics and Molecular Genetics -- knew they could do better.

They knew how critical the first year was for a baby's health and how a balanced diet is intrinsically tied to how their brains and bodies develop. Not to mention the long-term effects of taste preference that can impact their health and meal choices for the remainder of their lives. The leading organic options were so packed with applesauce, they feared their kiddos would grow up craving sweets and denying veggies.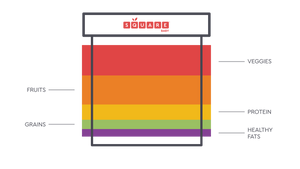 Creating Balance
Determined to create a solution to cut through the clutter, the confusion and the mountains of applesauce, they created Square Baby.

With Square Baby, each meal is completely balanced and the Square Meal System™ delivers 100% of a baby's daily recommended servings of fruit, veggies, protein, and grains. They even incorporated healthy fats like avocado oil, sprouted grains, lentils and Salba chia, and various protein sources like salmon, egg, and bone broth that were often missing from the leading jars and pouches.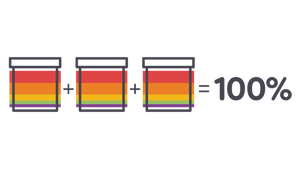 Making it Easy
We've done the research. The chopping and the roasting. The steaming, portioning and pureeing. But most importantly, we've done all the nutrition-based math to assure your little one is getting the right amount of the right foods for optimal nutrition and palate development.

No worries. No guesswork. All you have to do is serve the meals.

Finally, there's a simple way for parents to offer their kiddos 100% of their daily nutrition. Because we believe that balanced meals go hand-in-hand with a balanced life.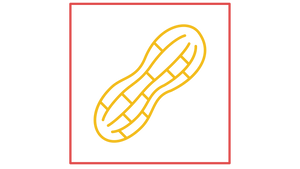 Following The Science
Other brands shy away from Allergen Introduction. Not us. We're leaning in to recent research like the LEAP, PETIT and EAT studies that show introducing allergens as early as 4-6 months may help prevent food allergies. We're proud to be the only baby food company to offer an allergen introduction menu including 8 Top Allergens.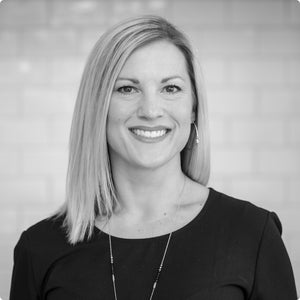 Katie Thomson MS, RDN
CEO | Mom of 2

As the first nutritionist for Starbucks, Katie played a pivotal role in the evolution of the Starbucks menu - introducing healthier options like Oatmeal, Bistro Boxes and Egg White options, creating clean ingredient standards, and acting as the Health & Wellness policy advisor and spokesperson. Since leaving Starbucks to pursue Square Baby, Katie has consulted for national brands like Red Robin & Hilton and startups like NatureBox.

Connect on Linkedin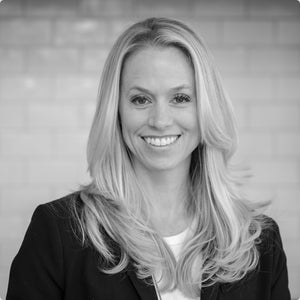 Kendall Glynn, MS, CGC
COO | Mom of 3

Certified genetic counselor with an emphasis on women and infant health and wellness. Kendall opened the first private Perinatal Practice in San Francisco, offering comprehensive services to patients and physicians in the Bay Area. Since leaving San Francisco Perinatal Associates, Kendall has focused on fundraising efforts in Children's Health and Wellness and her three small children.

Connect on LinkedIn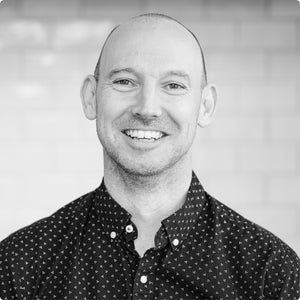 Kevin Thomson
CCO | Dad of 2

Kevin has created global campaigns and launched products for Nike, GEICO, Discover Card, Clorox, ConAgra, The Olympics, and more. His recent work for Barbie was named a "YouTube Ad of the Year" and earned the brand a spot on the cover of TIME.

Connect with Kevin