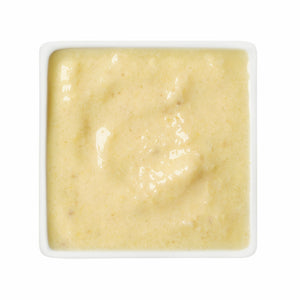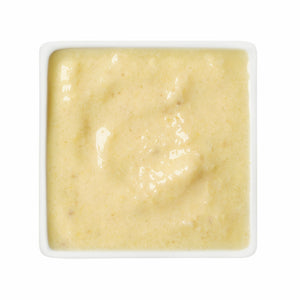 Mango Chia Pudding
Get in my belly! So yummy. Loaded with fresh, organic cauliflower and kabocha squash, this veggie-packed meal is the perfect blend of tropical tartness and mild sweetness from delicious mangoes and peaches. We proudly use Straus Family Creamy Yogurt for that "pudding" texture. Lastly, we add millet and quinoa for whole grain goodness and a pinch of chia for extra omega-3's, fiber, and healthy fats.
4oz | organic puree
Get Started
Ingredients
Kabocha Squash
Cauliflower
Mango
Peach
Whole Milk Yogurt
Quinoa
Millet
Chia
Benefits

allergen introduction

extra fiber

healthy fats

iron vitamin c

omega 3s

probiotics
Nutritional Facts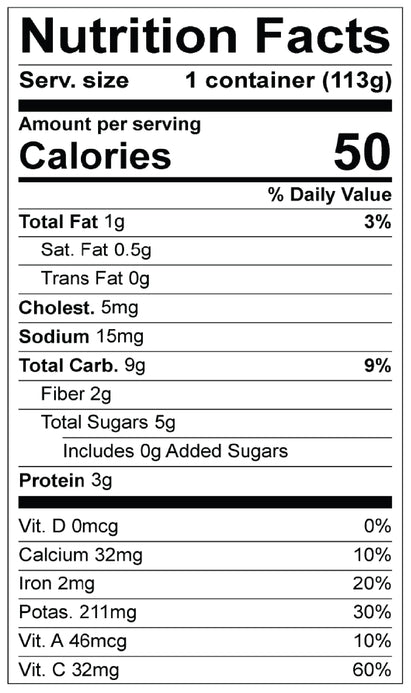 Kabocha squash*, mango*, cauliflower*, whole milk yogurt* (pasteurized whole milk*, sweet cream buttermilk*, living yogurt cultures [L. acidophilus, L. bulgaricus, S. thermophilus, bifidobacterium lactis]), peach*, quinoa*, millet*, lemon juice*, chia*. 
Contains milk.
*organic