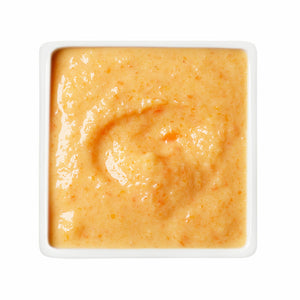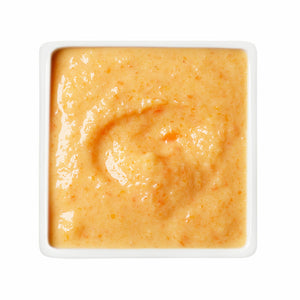 Peachy Oatmeal
The sweet, familiar flavors of peaches and carrots are perfectly combined with the protein and probiotics from the ultra-creamy Straus Family Creamery Whole Milk Plain Yogurt.  We include oats for a little fibery goodness.  This puree is a good source of calcium, potassium, Vitamin A & C.  So, dig in, baby!
4oz | organic puree
Get Started
Ingredients
Carrot
Peach
Whole Milk Yogurt
Oats
Benefits

allergen introduction

healthy fats

iron vitamin c

probiotics
Nutritional Facts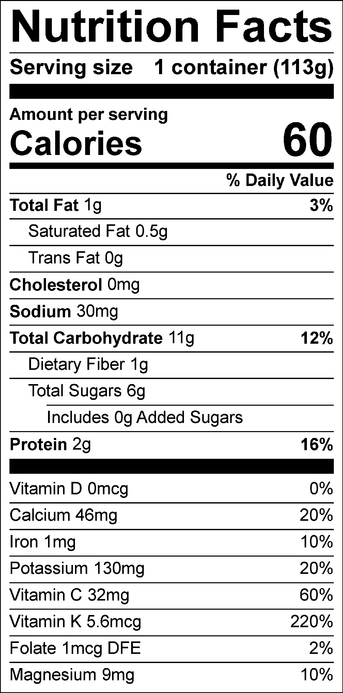 Carrots*, peaches*, whole milk yogurt* (pasteurized whole milk*, organic sweet cream buttermilk*, living yogurt cultures [L. acidophilus, L. bulgaricus, S. thermophilus, bifidobacterium lactis]), oats*, water, lemon juice*. 
Contains milk.
*organic